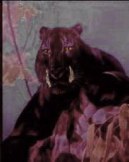 The Draconcat

Hello visitors of my site, for those of you wondering what exactly this is all about, I'd like to startby introducing myself. I go by the name Barakus Leviathan.
I am creating this website for those of you who might be going through something similar to what I went through, I know how hard it is to find out that your not entirely human inside, I personally went through it pretty much on my own.
Its a very complicated process to accept these things, especially if, as in my personal awakening, you find your other side is darker in nature. I hope this will help even a single person to realize they are not alone, as these changes are happening.
Bear with me, I do not have all the answers, I don't believe anyone does.
I have made this site for all those with a dark wereside, or otherkin, but this is only from the point of view of a draconcat.
This site last updated
November, 7 2002

If you need any help at all in dealing with your darker otherkin nature, or anything otherkin related, you dont have to be dark to need help, please contact me. It wont be any trouble at all to read what you have to say and give you my honest opinion. I just ask that you do not send me hate mail, redicule, judgement, or obsenities please. I'm doing this to help others out there who are going through this alone. Reach me here
OliverNightCat@hotmail.com
For those of you interested in me and why I'm doing this.

A bit of information on what a draconcat is and what one looks like.

Strange large cats spotted, in the UK and Ireland

Some information on otherkin, and what it means

Information on shifting and how its done

A bit of information on our furry companions as well as a list of there skills.

UPDATED

Balancing the dark and the light within yourself

Ten steps to Balancing

I'm starting this page to tell about my past life, In the future I hope others will share as well

UPDATED

Little section on, energy working, magik, spiritualism, and pathways.

UPDATED

The little space I put all my writings into, Rants, Poems, maybe an essay I find. I will also place any art work in here

Links to other related, and not related site.

If you wish to contact or speak with me here's how

Link to me with this Banner, Thanks.

Take a moment to sign the guest book,

just to let me know what you think